Outdoor grilling is all about having fun, playing games and enjoying the deliciously cooked BBQ by using different recipes and tricks.
If you have a backyard, outdoor grill and you know how to cook food then, you can surely have some amazing summer time and enjoy food with your friends and family.
Are you looking for some best outdoor grill recipes, which can be prepared in less time with lots of flavors then, you should continue to read on!
The below-mentioned recipes are special because of their unique flavors, easy-to-cook facility, and meat options.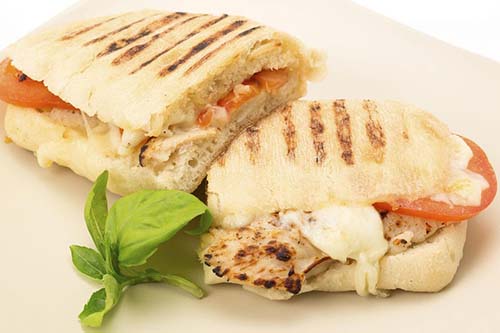 The combination of grilled chicken with Panini and mozzarella cheese is surely out of this world. Grilled chicken with cheesy Panini is one of the best outdoor grill recipes because it consists of those ingredients which are readily available at home and can be used for assembling a perfect dish.
Additionally, you can easily serve this dish with fancy dressings, sauces or sidelines to enhance the overall flavors and to make this dish a perfect option for the summer time. You can also adjust the ingredients by replacing them according to your mood or taste buds.
Grilled chicken with Mozzarella Panini can easily be made in 30-35 minutes including all the preparation and cooking time. This dish can serve 3-4 people.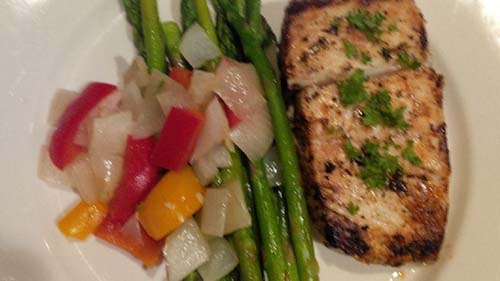 If you are a fish lover and planning to give a unique grilled touch to your existing recipe then, you surely can't miss the recipe for grilled fish steaks.
Though the name of the recipe sounds very familiar, however, its ingredients are quite convincing plus healthier in nature and are capable of adding extra flavors to the entire dish.
Grilled fish steaks are totally customizable and can be adjusted accordingly. Additionally, you can modify the entire dish by using the trick of different sidelines. For instance, if you love taco salad then, grill the fish using the recipe and make your own Taco salad for adding extra flavors.
Grilled fish steaks can easily be prepared in 20 minutes with 1 hour of marination. This dish can serve 2-3 people.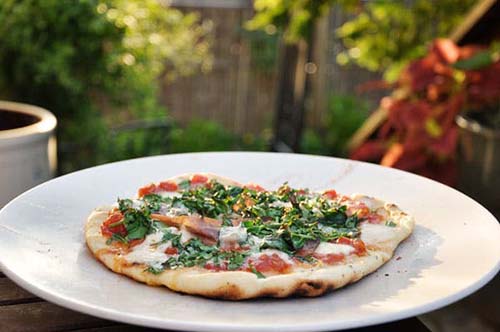 Who doesn't love a perfectly cooked home-made pizza with a lot of cheese and right combination of BBQ flavors?
Well, if you are a pizza freak and looking for some grilled uniqueness then, you should give a try to the BBQ grilled Pizza recipe because it is not only tasty in nature however, it's perfectly cooked bread is surely capable of blowing your mind away.
BBQ Grilled Pizza is created by using the combination of right Italian and spicy flavors which are further enhanced by the BBQ touch of an outdoor grill. This dish can easily be made by using different meat, veggies and topping flavors.
The overall preparation and cooking time of BBQ Pizza is under 1 hours and it can serve 4-5 people.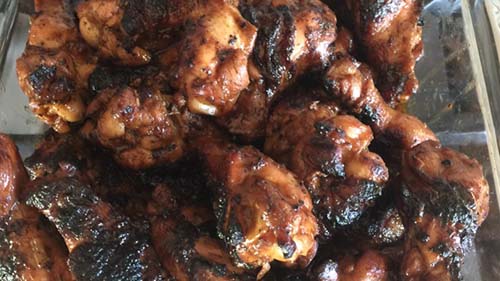 If you are looking for a good starter with delicious grill touch then, grilled master wings is a perfect deal for you. Grilled Masters Wings are prepared in an Italian style by using the significant amount of soya sauce and different dressings.
This recipe can easily be customized by using different Italian dressings which goes well with the wings. If you are planning to intensify the flavors of the entire starter then, don't forget to marinate the wings for the entire night.
Grilled Wings recipe is one of the best outdoor grill recipes because it is super easy to make on the outdoor grill and can be served with different sidelines.
Grilled Masters Wings can easily be prepared in less than 30 minutes and can serve 4-5 people.

The grilled smoked burger is the best dish for those people who tender fillet which is full of flavors and uniqueness. The grilled smoked burger is prepared by using the double bead fillet which is further smoked on outdoor grills for adding smokey flavors.
The recipe of smoked grill burger is the perfect choice for the BBQ lovers. If you love spicy burgers then, feel free to sprinkle extra paprika on the fillet and customize it according to your taste.
Additionally, you can also select the meat of your choice and use different dressings. This recipe can easily be made in 2 hours including the prep time, smoking and assembling of the grilled smoked burger. Grilled smoked burger recipe is perfect for 7-8 people.
Spicy beef satay is a purely Asian dish which is created by using a variety of spices and marination tips.
Though it is quite difficult to adjust the entire recipe due to its Asian nature, however, you can bring some changes by increasing or decreasing additional spices.
Spicy Beef Satay is one of the most common outdoor grill recipes and is famous because of its delicious aroma, juicy texture, and BBQ taste. If you are planning to have a BBQ summer party then, this dish should be your first priority.
Spicy Beef Satay can easily be prepared in 2 hours including the preparation and cooking time with serving of 3-4 people.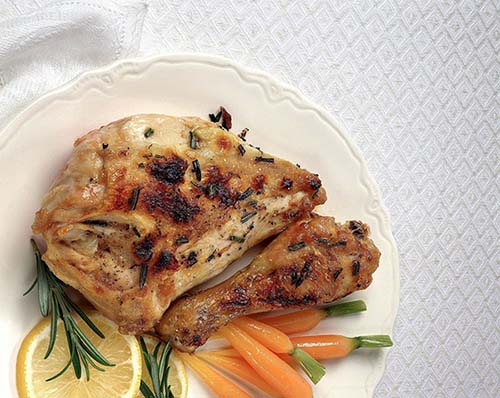 Rosemary lemon chicken is one of the easiest outdoor grill dishes which can easily be prepared in less than 20 minutes with less prep time. If you are craving for a simple grilled Chicken with a little touch of lemon and rosemary then, you should try this recipe.
Additionally, you can add some extra flavors to this recipe by increasing the variety of the sidelines. For instance, you can either go for white bread and rosemary chicken or rice and sauce with the chicken.
Moreover, you can use the grilled shredded chicken in salads or present it as a sideline with the main menu.
Bottom Line
All of the outdoor grill recipes are included into the list of our favorite ones because of their incredible texture and unique taste. However, it depends on you that which recipe suits your picnic time and taste bud more perfectly.
So which best outdoor grill recipe are planning to go for?  Make us aware by leaving your comments below.