The slow cooker is a lifesaver for all the busy heads who are always looking for less time consuming, delicious home-made food.
Slow cooker not only reduces the cooking efforts, however, it also decreases the overall prep time to make your life super easier.
If you have purchased the best slow cooker for your kitchen and now you are looking for magical yet healthy slow cooker recipes which can be prepared in few minutes then, continue to read on!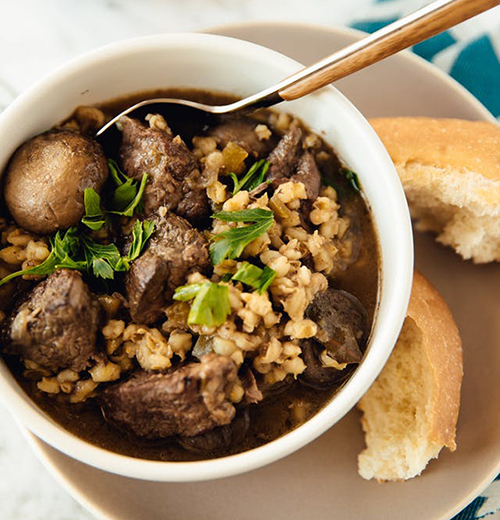 What could be better than getting your hands on the delicious home-made beef and barley stew in a matter of few hours?
Cooking a perfect stew is all about using the right techniques, playing with right ingredient and allow your slow cooker to do its magic.
Beef and Stew is the super healthy slow-cooker dish because it is made by using canola oil instead of traditional vegetable oil.
The specialty about this is that it can easily be modified according to your cravings. For instance, if you are craving for beef and mushroom stew with barley then, adjust few ingredients and enjoy the delicious stew at home.
Note:
Overall 45 minutes prep time is required to cook the barley and approx. 6 hours are required to cook the beef entirely.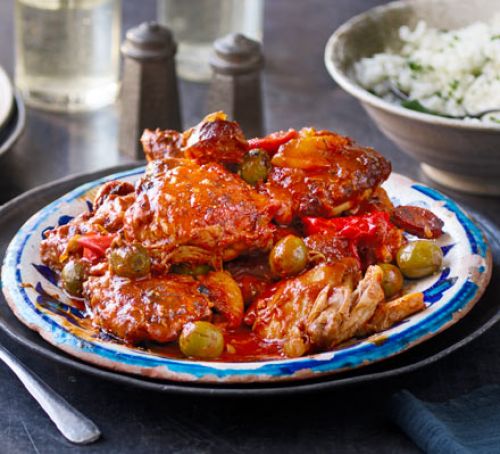 If you are craving for some Mediterranean flavors with a right touch of tomatoes and some incredible spices then, you can't afford to miss the Spanish chicken.
Spanish chicken is one of the best slow cooker recipes because it can easily be prepared with less prep time and fewer ingredients. The overall cooking time of the dish is 6 hours and 20 minutes and it can easily serve 6 people.
Spanish chicken in a slow cooker can be served with alternative sidelines according to your mood. If you are planning to add some calories to your diet then, you can go for wheat bread otherwise, baked smashed potatoes with oregano isn't a bad choice at all.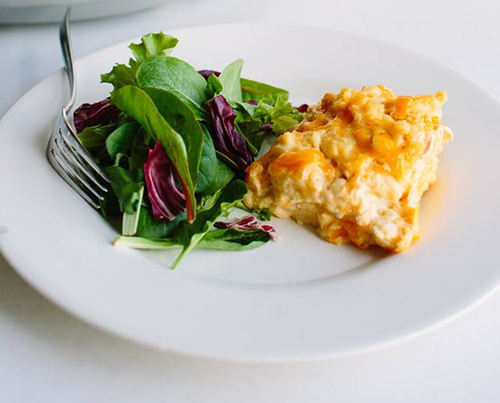 Nothing could go wrong when you have warm and perfectly cooked Mac and Cheese on your plate. Elbow macaroni is the best decision when it comes to cooking food in the slow cooker because other pasta might increase a little burden.
Slow cooker Mac and Cheese recipe is all about putting the milk, macaroni, and cheese in the cooker and wait for the magic to begin. The prep time for this dish is hardly 10-15 minutes because you only need to gather few basic ingredients and shred the cheese.
Additionally, the overall cooking time for the dish is 2 to 4 hours depending upon the macaroni pre stages and extra ingredients. Slow Cooker Mac and Cheese is the perfect dish for the family of 6 to 8 people.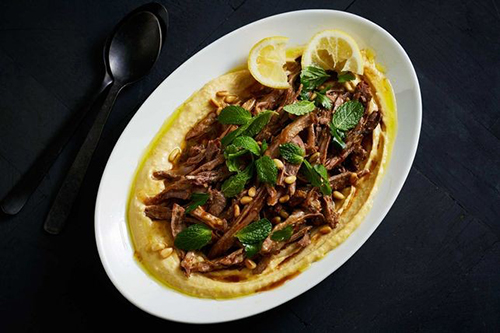 The combination of spicy tender lamb with perfectly cooked Hummus is out of the world. If you are looking for a tasty and unique lamb recipe then, you should give a try to Middle Eastern lamb with a bed of hummus.
Lamb with hummus is the best slow cooker recipe because it has 20 minutes prep time. For making the perfect hummus dish, you only need to pour right ingredients in the slow cooker and relax on your couch.
The estimated cooking time for this dish is 6 hours and it can easily serve 4-6 people.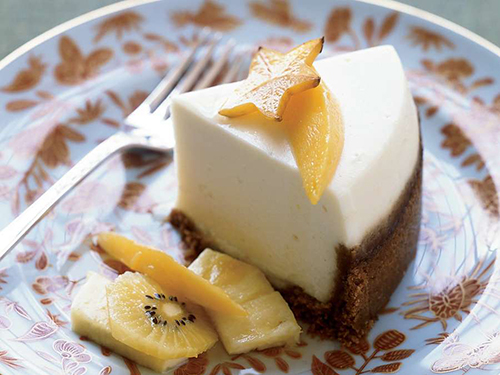 When you are busy then, it eventually gets hard to satisfy your sweet tooth as not every bakery is capable of understanding your flavors.
However, some of the best slow cooker recipes can be used for solving your problem and sour cream cheese cake is one of them.
If you love cheese and sweet then, start searching for some graham crackers, crush them and make a base. Now prepare your slow cooker by putting all the required ingredients and wait for 4 hours until your silky textured cream cheese cake comes out.
The overall prep time required for this dish is 20 minutes which is associated with assembling of cake base and mixing of cheese. This slow cooker dish easily serves 6-8 people and can be served with some delicious toppings.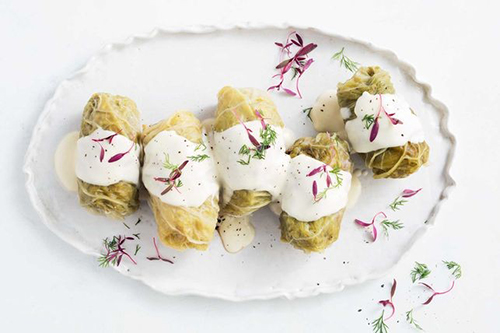 If you are looking for healthy yet meaty slow cooker recipe which is sufficient for 6 to 8 people then, cabbage rolls should be your first priority.
Slow cooker cabbage rolls are made by using different ingredients however, all of them can easily be modified. The original cabbage roll dish consists of pork balls which are wrapped by a moderate layer of cabbage and further served with creamy lemon sauce as a side line.
The overall prep time for cabbage rolls is 20 minutes and entire dish can be served after 4-5 hours depending upon the tenderness required and extra ingredients added.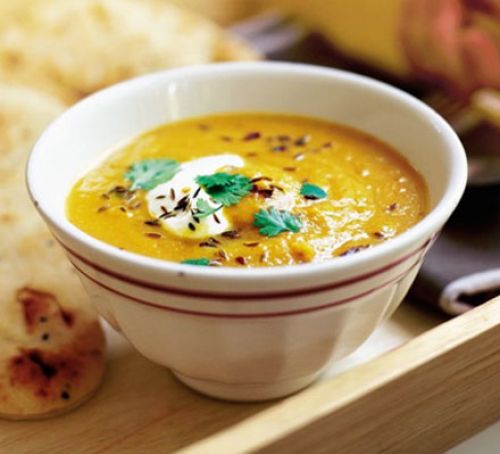 Spicy carrot with the perfect combination of lentil is the perfect low-fat soup is the best option for those people who are looking for healthy food to fill their tummies.
This soup can easily be prepared with pre-time of 10 minutes and additional, 15 minutes are required to process the soup in the slow cooker.
The ingredients used in the carrot and lentil soup are readily available at home, it means you are not supposed to go extra miles for cooking healthy soup for your family. Slow cooker soup can easily be used for satisfying the craving of at least 3-4 people.
Bottom Line:
All the slow cooker recipes are the perfect fit for your family, however, the selection of the recipe for your lunch or dinner is actually dependent upon your mood and cravings.
So which slow cooker recipe are you planning to try this week? Let us know by leaving your comments below.