On vacations and trips, people usually crave for their homemade food while travelling far from their homes, especially homemade food lovers who are not much keen to consume junk food very often. Finally your wait is over, as nowadays, everything you think about is readily and conveniently available around you.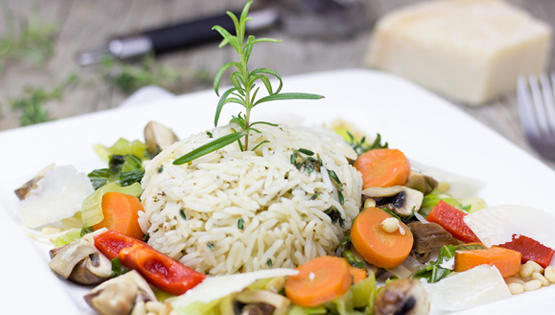 So here we have selected some super easy and most reliable and efficient rice cookers which can be traveled easily with your luggage, without any problems for the following reasons.
1. Easy and Simple to Manage
Most of the rice cookers are designed in a single button mechanism. Their mechanism is easy to use and understandable by everyone. Rice cookers are aimed and build with super easy functions as all indicators are specified clearly on the rice cooker which ensures stress-free performance, that for how much rice, certain amount of water is essential to be poured.
You just have to wash the rice and then to give all of your cooking worries to the rice cooker. It just takes approx. 20 minutes to completely cook white rice.
2. Safe Handling
Rice cookers available these days are in different sizes as per your needs and requirements. They are safe to use as they are comprised of stay cool lids with tempered glass, and also stay cool handles to carry them easily. Some of them are designed of plastics from outside and stay cool all over.
It varies for different types and body material. Safe and convenient to use rice cookers, enables you to achieve cooking perfection in no time and energy. So having rice cookers for ease, is not a bad deal to make your family happy.
3. Portable and Compact Solution for Travelling
It's a smart solution for all the homemade food lovers, an easy way out for small families, and for people travelling continuously, to restores their energy with their favorite food.
Small Rice cookers for travel are the most portable and handy solution, as they are very much useful as well as very convenient to carry with you either on picnics or vacations, because of its light weight.
4. Easy to Clean in No Time
Rice cookers usually have non-stick pans, so that there are minimal chances of rice sticking in the pan, or over-boiling of rice which makes a mess to clean it afterwards.
So no stress of sticking and over cooked rice anymore while using the rice cooker with super easy removable parts to clean in no time. Most of the rice cookers available now are dishwasher safe too.
5. Automation
Yet these rice cookers are designed especially for travelling, so they provide complete automation.
There is no need to monitor them or to worry about overcooking, as it switches from cooking mode to warm mode as soon as they are ready to be served, and restores freshness and warmness of rice for a long time.
6. Added Features for Guaranteed Perfection
Some of the automated rice cooker brands also provide measuring cups and rice spoons or scoops, in order to ensure perfection in your cooking. The reason they are awesome appliances to carry with you while travelling is because they consume very less energy, only about 200 watts of power, so no worries for the energy consumption in the rice cooking phase.
Some of the brands also offer steamer baskets of plastics along with the rice cookers as an added feature, which enables you to steam your favorite vegetables in it, to enjoy with your perfectly cooked white rice if you desire to have it.
Overall the rice cookers are efficient, quick and best of all appliances along with an added feature of virtually noiseless and portability.
7. Stylish and Trendy Exterior
Rice cookers are also available in different styles and designs with different materials and sizes such as non-stick, aluminium, and stainless steel. Most of them have the capacity of 3 to 6 cups of cooked rice.
Rice cookers are designed very stylishly and have attractive physical appearance. From inside, its non-stick pan makes it unique as it prevents scorching and sticking of rice due to over cooking. As rice cookers are especially designed with sensors to cook up to standard rice only.
Therefore, it not only eliminates the chances of over cooking but also of uncooked rice, as it is designed in a way to inhibit all these issues to make you serve rice flawlessly cooked, and well done.