It's always better when something's cooked at home, rather than buying it from outside. You are always sure about the quality of products you use to cook something. And when it comes to confectioneries like breads, quality of ingredients used matters a lot.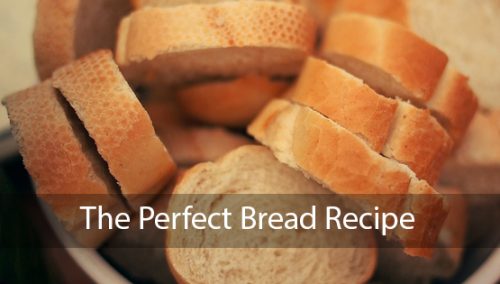 Every household has its own favorite bread and a particular recipe to achieve the desired taste. With so many options of bread machines available in the market, looking for the best machine is not a task anymore.
Together with a good recipe and one of the best bread machines, you can bake bread which is not only healthy but tastes delicious too.
Following is the recipe for best bread machine bread recipe:
Ingredients:
2 tsp sugar
1 ½ cups warm water
2 1/2 tsp active dry yeast
2 tsp salt
4 cups flour ( make sure you use a good quality of flour)
2 tsp oil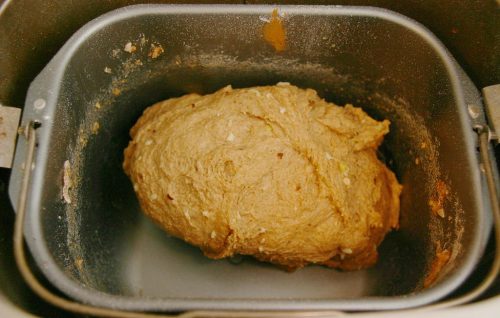 Method:
Step 1:
Take out the pan of the bread machine you are going to use.
Step 2:
Add warm water to the pan
Step 3:
Sprinkle Yeast over water and then sugar over yeast.
Step 4:
Let the yeast activate for a while, until it starts form foam. This will take about 5 minutes.
Step 5:
Now add salt and oil to the pan of the bread machine.
Step 6:
In this step, add flour to the pan of the bread machine you are using.
Step 7:
In this step you have to select the setting on your bread machine. For this recipe basic setting is required. So select the basic option and then press start.
Step 8:
Once the bread is ready, take the loaf out of the bread machine you are using.
Step 9:
Keep it on a cooling rack and let the bread cool down.
Step 10:
Take the loaf out when cooled down. Enjoy!
You can enjoy this recipe for the bread with some soup like the Russian Soup or a Hot n Sour Soup.  Children can enjoy it with blueberry jam, strawberry jam or garlic butter. This recipe is perfect for winters and should be tried at least once. You can make many variants for this recipe by adding raisins, chocolate chips, olives and many other things to change the taste and break the monotony.
The taste and the texture of the bread depends highly on the quality of bread machine you are using, make sure you invest in good quality of bread machine, the best bread machine in your budget.  Any compromise on the quality of the machine can compromise on the taste of the bread a lot, that's why it's wise to use the best bread machine available in the market.
One should also keep in mind the quality of ingredients being used too. Any compromise in the quality of the ingredients can have a major effect on the taste and texture of the bread in the making.