Lemons are multipurpose and valuable creation of God, especially for human beings. They are enriched in citric acid, therefore lemon juice has best anti-bacterial properties and low pH that makes it a best natural cleanser. Usually people know just the traditional uses such as a cure for many health problems and disorders, soothing and refreshing, cleaning purposes and etc.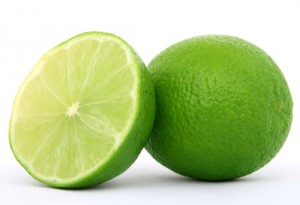 Decades back people were not much familiar with detergents and artificial cleansers, while they prefers to use natural ways and herbs to resolve their problems, that not only fulfills the purpose and satisfies them but actually give excellent results. Natural elements and herbs has always been better than artificial things in all ways. Artificial things may have some side effects too.
Hence coming back to our point lemon has maximum amount of citrus extracts that helps to clean hardest stains easily. Its extracts are also used in making dish-washing detergents because of its cleaning power.
Similarly it's best for cleaning of microwave ovens too. Cleaning method for every equipment or appliance is different. None of us enjoys to clean gross, burnt food or splashes and crusts on microwave ovens. To ease this cleaning process lemon way is recommended, that is also hygienic rather than using detergents, so ingredients and method for cleaning your best microwave ovens easily through lemons are as follows.
What do you need?
2 to 3 lemons (depends on the size of microwave)
Sponge
Small dry towel
Microwave safe bowl half filled with water
Step 1: Fill Water
Fill half bowl (microwave safe) with water.
Step 2: Cut Lemons
Cut lemons in half. Squeeze the lemon juice in water, and also drop lemon halves into bowl in water.
Step 3: Power on your Microwave Oven
Now set microwave on high power for 5 minutes. Place water bowl with lemons dipped in microwave and let the water to boil and steam microwave.
Step 4: Do not open Microwave after its timer is completed
When microwave oven timer is completed and it is switched off. Do not open the door of microwave immediately. Let the steam stay inside it, trapped steam would help to loosen the food gunk on the interior.
Step 5: Open Microwave after 15 minutes passed
Open the door carefully after fifteen minutes. Take out the bowl and if your microwave oven has a turntable, remove it carefully and wash it with water and wipe it dry.
Step 6: Wipe the interior of microwave with sponge
On the other hand wipe crumbs and filth inside microwave by using sponge. Start wiping from ceiling and sides and then floor. If you came across any stubborn stains so dip sponge in lemon water and rub the stained area, it would easily be cleaned in this way.
Step 7: Further cleaning with dry towel leaving lemon aroma
Then wipe moist, steam and remaining leftover with dry towel to make it clear clean. While leaving microwave with fresh and pleasant odor of lemon and making interior spotless just like the new appliance. It also cleanse the faded area leaving shiny surface as lemon extract also helps to remove the coating of faded color of interior, that comes after sometime of usage.
Step 8: Cleaning exterior of microwave
You can even clean the exterior part of microwave oven and door from inside and out with dipping sponge in warm lemon water and then finally wiping with towel. Even the edges and corners are easily cleaned in this way as steam reaches to all edges equally.